10 Minutes and 38 Seconds in This Strange World – Elif Shafak
Pages Read: 311/311
✮✮✮✮☆
This novel, set in Istanbul, Turkey, portrays the life story of Tequila Leila, a prostitute who was ruthlessly murdered and thrown into a garbage bin, her mind still alive for the next 10 minutes. The first couple of chapters in the book's first section, "The Mind", emphasize Leila's last moments as her heart stops beating as she recalls her life in its entirety. Her mind focuses in on the vivid memories of her past that come rushing in with the distinct sensations she feels every minute that passes by.
Some of My Favourite Quotes:
"What is love if not nursing someone else's pain as if it were your own?"
"As far as she was concerned, the apocalypse was not the worst thing that could happen. The possibility of an immediate and wholesale decimation of civilization was not half as frightening as the simple realization that our individual passing had no impact on the order of things, and life would go on just the same with or without us. Now that, she had always thought, was terrifying."
"Grief is a swallow,' he said. 'One day you wake up and you think it's gone, but it's only migrated to some other place, warming its feathers. Sooner or later, it will return and perch in your heart again."
Comments:
I found out about this amazing, renowned author during my last week before starting school and I'm so glad I did. The creative writing style and detail used by Elif Shafak is captivating. It is complex but not overly complicated and has an honest view of the world. I genuinely loved the way the author chose to have every chapter in the novel be a minute that had passed as Leila's consciousness slowly started to fade away and found that it kept me hooked on the plotline, hoping for a miracle to occur. Leila was a social outcast, rejected from her family and in numerous ways a victim to patriarchy but her friends were so supportive that they'd risk their lives to preserve her honor – that was really touching. The other aspect that I really liked about this novel is how readers also get to know Leila's diverse misfit friends and how they became what she calls her "Famous Five", a part of her close inner circle. Her friends take over with the next half of the novel, "The Body", where Leila has simply become a body on a medical examiner's table. The group deals with the grief of losing Leila while fighting for closure and justice – and it was a relief to know that Leila's story wasn't over.
Elif Shafak is an accomplished Turkish-British writer, public speaker and women's rights activist whose books have been published in 53 languages. " 10 Minutes and 38 Seconds in This Strange World" was also shortlisted for the Booker Prize for Fiction 2019. It's also interesting to note that Elif Shafak was actually investigated by Turkish prosecutors just because she addressed issues of sexual assault and child abuse – it's ironic and kind of outrageous since the Turkish legislation is still struggling to deal with rising issues such as gender-related violence, child marriages and rape.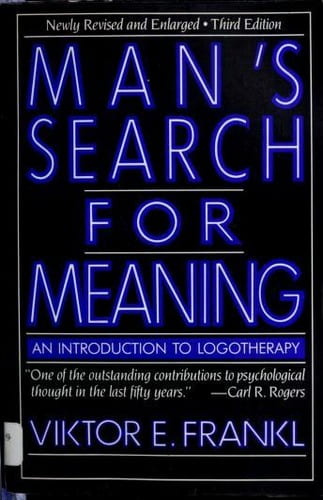 Man's Search For Meaning – Victor E. Frankl
Pages Read: 73/165
✮✮✮✮☆
Victor Frankl, psychiatrist and neurologist, writes about his experience as a prisoner in an Auschwitz concentration camp during WWII in vivid detail, including his personal observations, stories of his patients and description of his trademark psychotherapeutic theory – logotherapy. Logotherapy focuses on the idea that humans are driven by the pursuit of finding true meaning, allowing them to endure torment. The author also delves into the various ways in how he views suffering as a part of life and the importance and ways of holding onto hope in order to find meaning during traumatic times.
"I did not know whether my wife was alive, but at that moment it ceased to be important. There was no need for me to know; nothing could touch the strength of my love, my thoughts, and the image of my beloved. This intensification of the inner life helped the prisoner find a refuge from the emptiness, desolation and spiritual poverty of existence, by letting him escape into the past." – pg 50
Comments:
I haven't completed the novel yet, but I can say for sure that Man's Search For Meaning is a transformative read. I've been heavily engrossed in the novel not just because of the psychological aspect that appealed to me but also due to its focus on hope, love and inner freedom.
Total # of Pages Read: 396 Total # of Pages Read Everyday (396/30 days) : 13
Reflection:
This month was pretty chaotic for me – returning back from traveling meant that I had lots of catching up to do, and I wasn't as prepared for that. I struggled to set aside some time for reading at home as I was too caught up on all the other work I had to complete but I'm glad that I still read when I could. Being consistent in my reading and staying focused is definitely what I want to work on this next month, which is why I will ensure that I read for a minimum of 15-20 minutes every night. My goal for next month is to read around 20 pages per day, as that's the minimum I should be reading.